I've been slack. I haven't touched the garden for months. Silly excuses – like no energy and being unwell. ha!
A glorious sunny day enticed me out to the back verandah for a cup of tea. I was mortified by what I found there!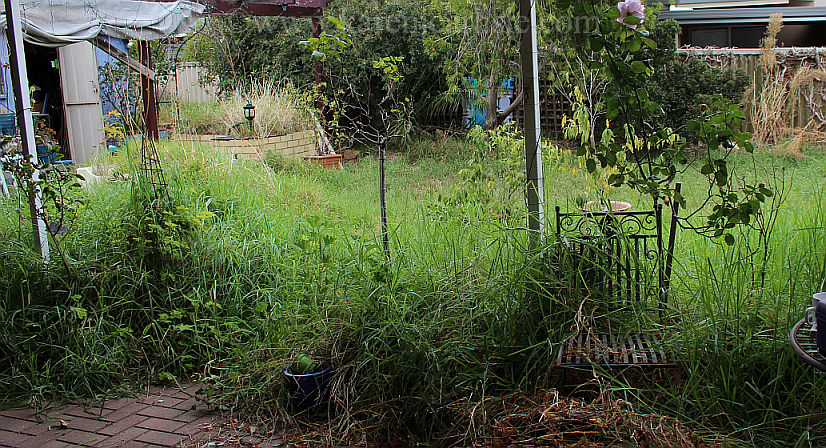 It is terrifying how fast the grass takes over (I'm certain it's an alien!). This horrific scene goaded me into (albeit short-lived) action.
First: mow that lawn. My Dearheart did that for me. Bless him.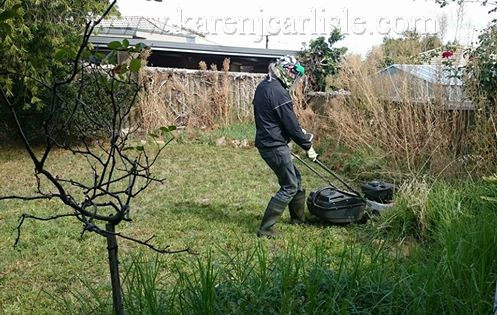 After some hand-weeding, I found some unexpected winter colour and managed to snap some photos before I destroyed a fingernal and collapsed in a heap.
I even have some pods on my Camellia sinensis – perhaps I can grow some more and fulfil my plans to make my own tea?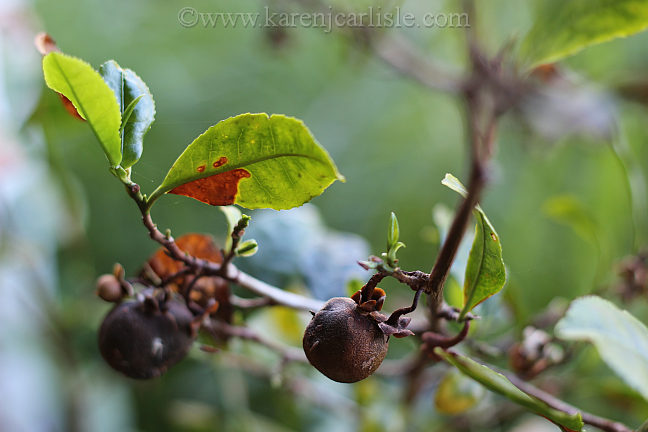 Photos:©2016 Karen J Carlisle.
All Rights Reserved.
If you wish to use any of my images, please contact me.