(1st -2nd April, 2017)
You can find me in the Artists' Alley (#31), with books, t-shirts, mugs and badges for sale.
And for an added treat, I'm participating in a panel, Open Book to the World of Publishing, with other Adelaide indie authors.  If you're going to Comic Con, we'll be on stage 4 at 3 pm on Sunday 2nd April.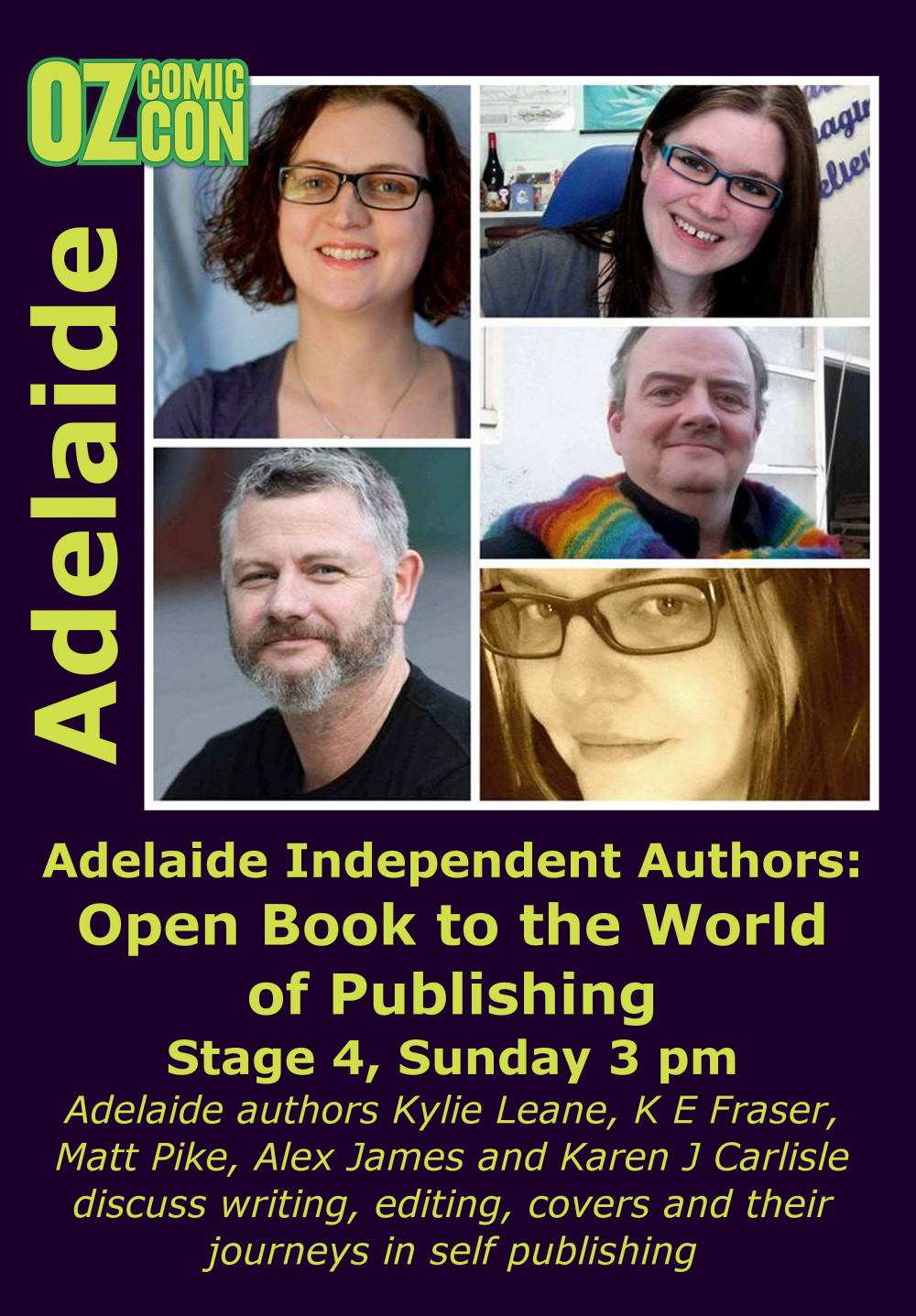 For more information of upcoming events – go to my EVENTS page.