Last weekend I had the pleasure of doing another talk for the local Aus Sci Fi and Fantasy club. Last time I showcased steampunk fashion; this time I spoke about the origins and culture of steampunk.

After wrangling the dreaded technology we were off!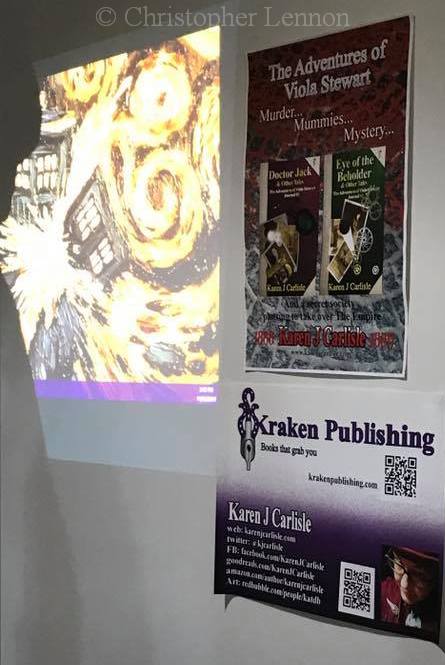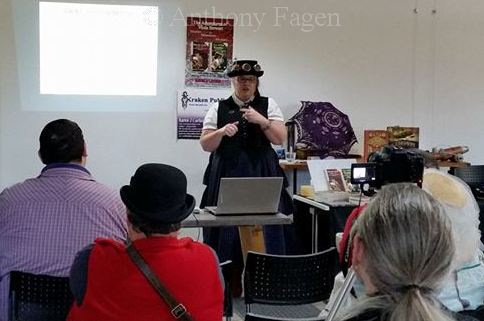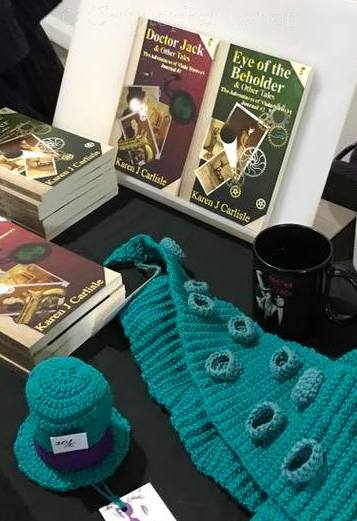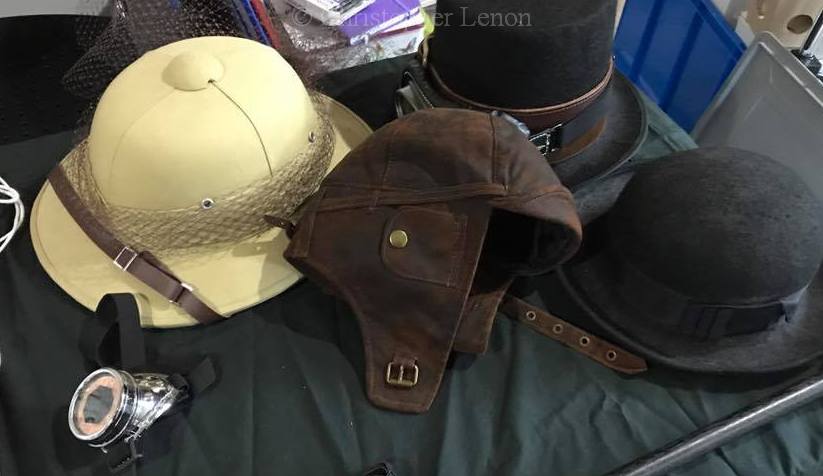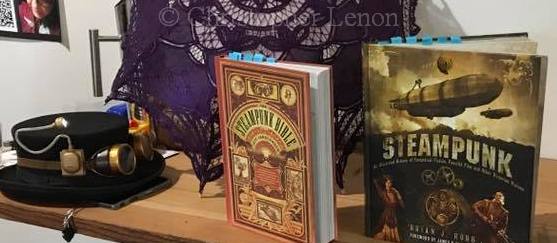 Attendees donned their steampunk finery with Veronica winning best costume (an eBook copy of With a Twist of the Nib).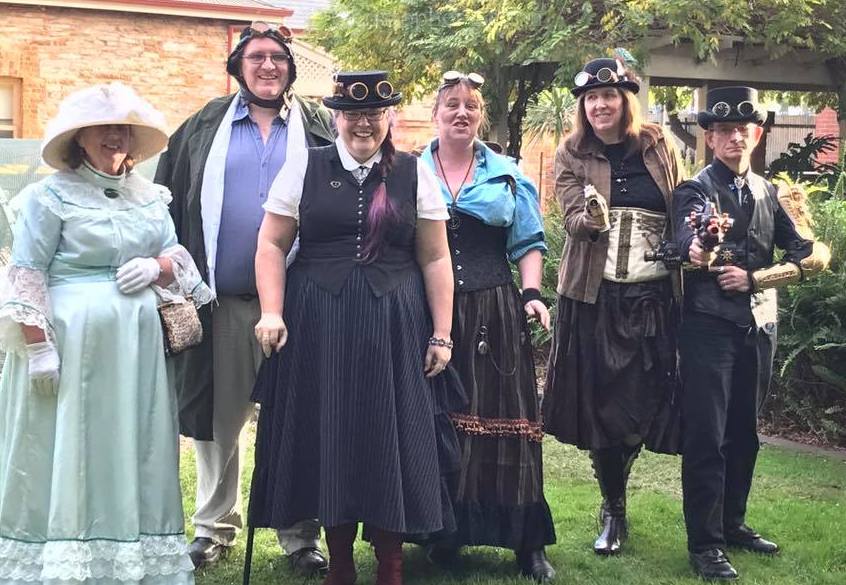 Anthony brought along his awesome gadgets, made from opshop and garage finds.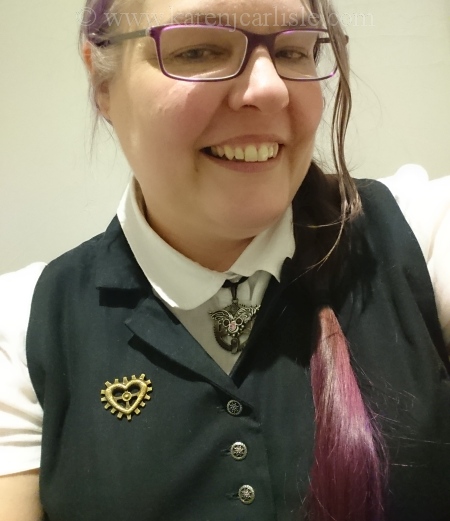 Thanks to the Aus Sci Fi committee for asking me back to talk steampunk (and for the lamingtons and tea.)
You can find a video of my talk on my youTube channel.
Photos ©2017 Karen Carlisle, Anthony Fagan, Christopher Lennon