Nullus Anxietas
is the bi-annual Australian Discworld convention. The last I attended was in 2009, where I won a seat at the Galah dinner table with Sir Terry himself. This year it was held in Adelaide (so I could afford to go again!). We celebrated all things Terry and Discworld and passed the hat to the next con in Melbourne, 2019. I volunteered for the Press Corpse, taking stills and videos over the weekend. You will be able to find more photos on the
Nullus Anxietas VI Flickr page
.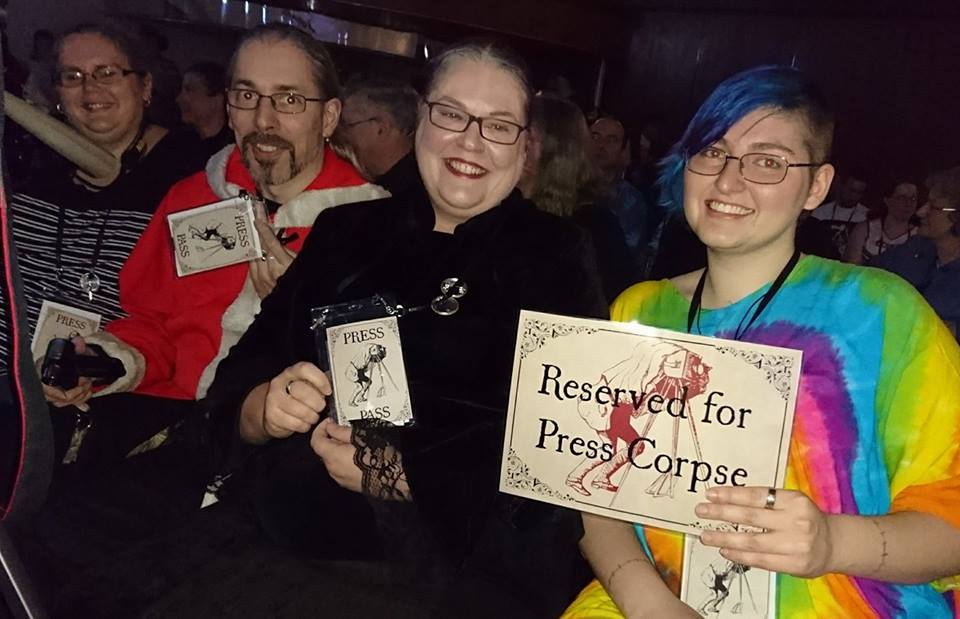 Here are some of the pics.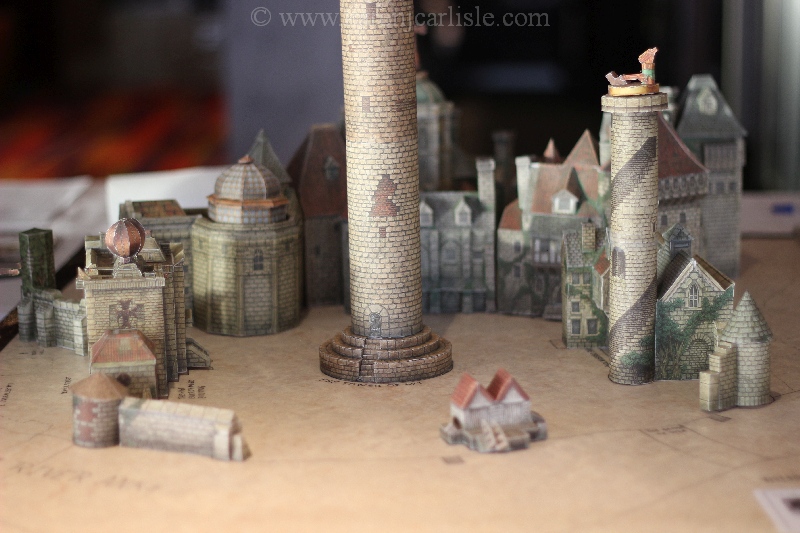 What duck? was one of the stamps we collected in our passports. (I was two off collecting the set!) Find the hidden duck, photograph it on your head and hide it in a different room...
Magrat and the Klub table. The convention drink - The Procrastinator - was very popular.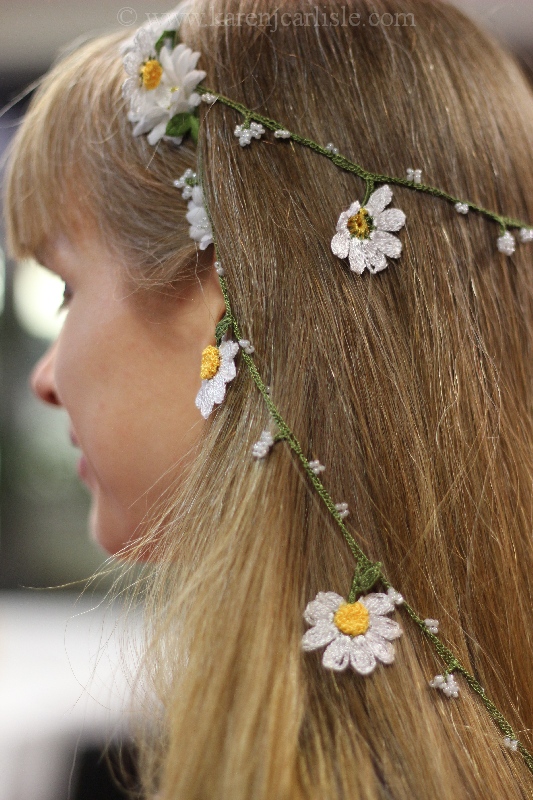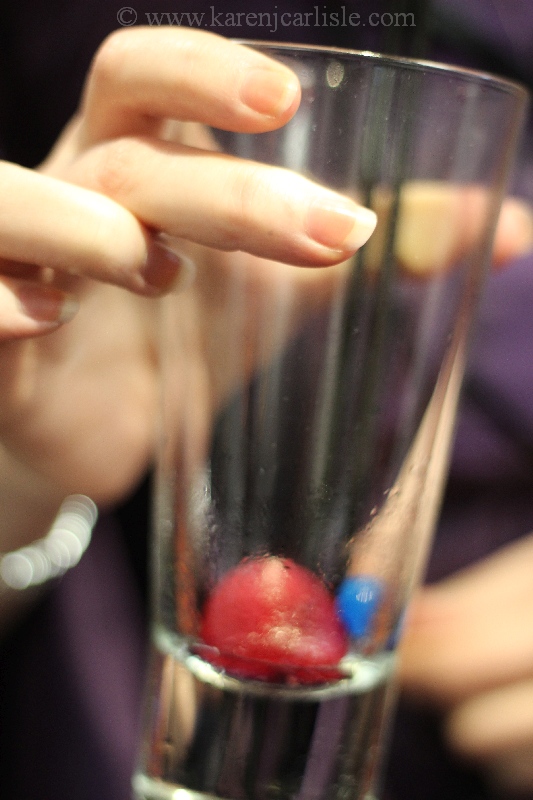 Workshops and Panels:
I did a workshop - Write Your Own Discworld Story. We came up with a fun story. I'm hoping some of the attendees will write it and send me a copy (hint, hint) and I will send them to the Nullus Anxietas committee...
On Sunday Ula and I did a panel on Steampunk / Steampunk in Discworld. You can watch the panel
HERE
.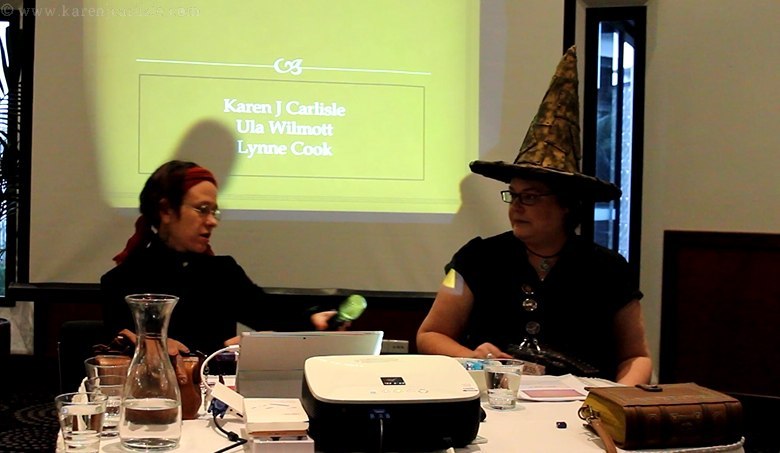 My favourite workshop was Martin Pearson's song writing workshop. (My verse on Uberwald parcels made the cut... squee!) You can hear Martin's song, The Moist von Lipwig Song, in the
closing ceremony video
.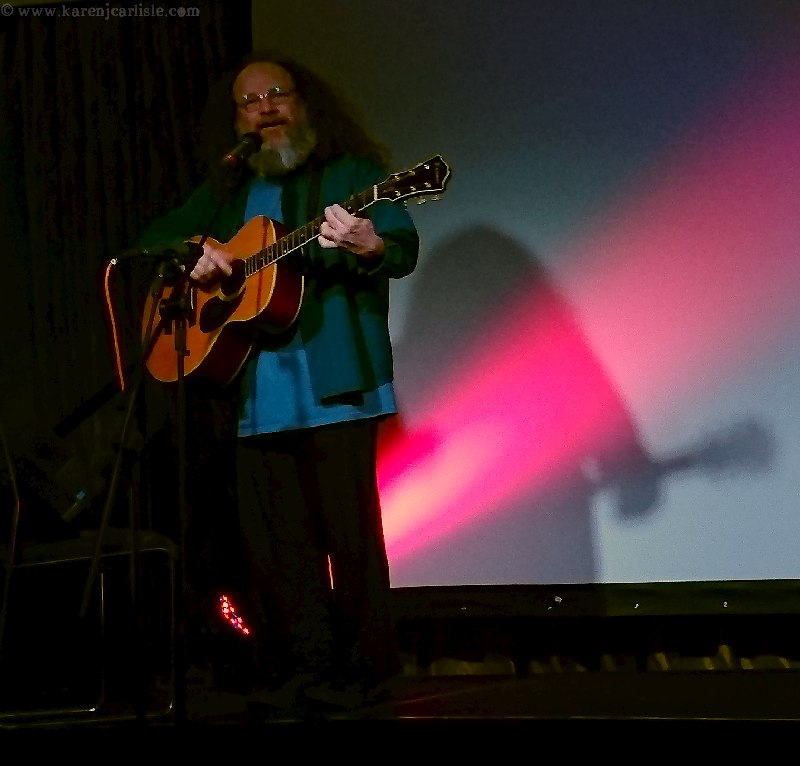 There were fantastic costumes...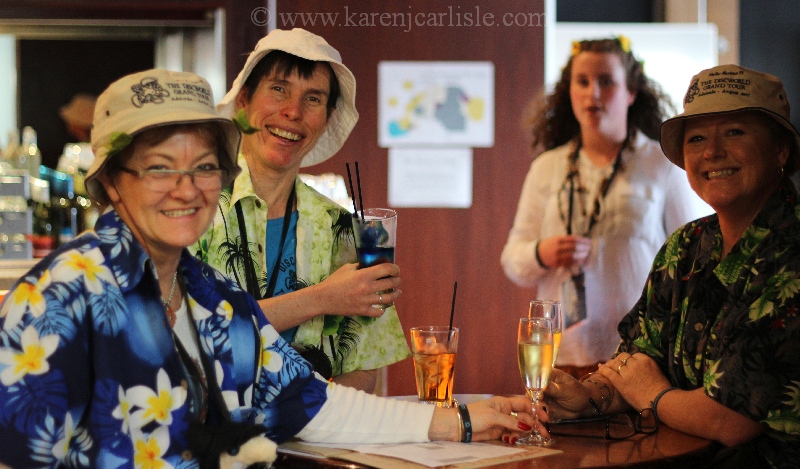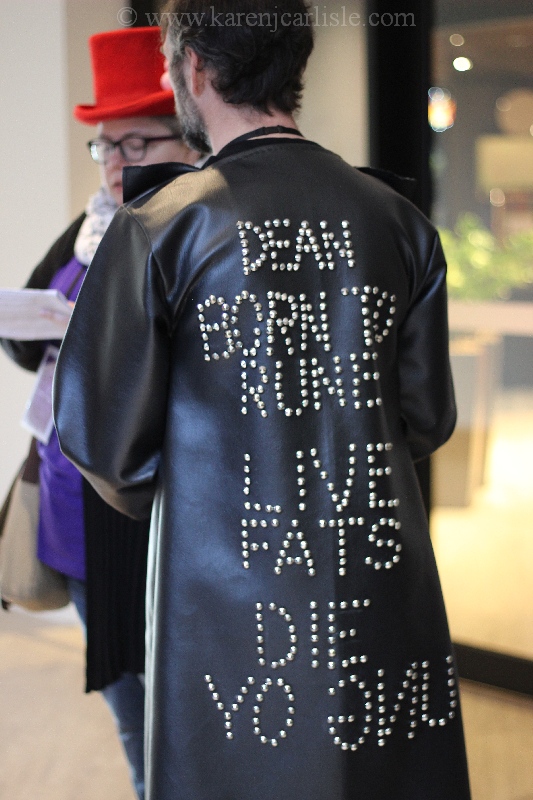 and the Vaudeville de Masquerade entrants.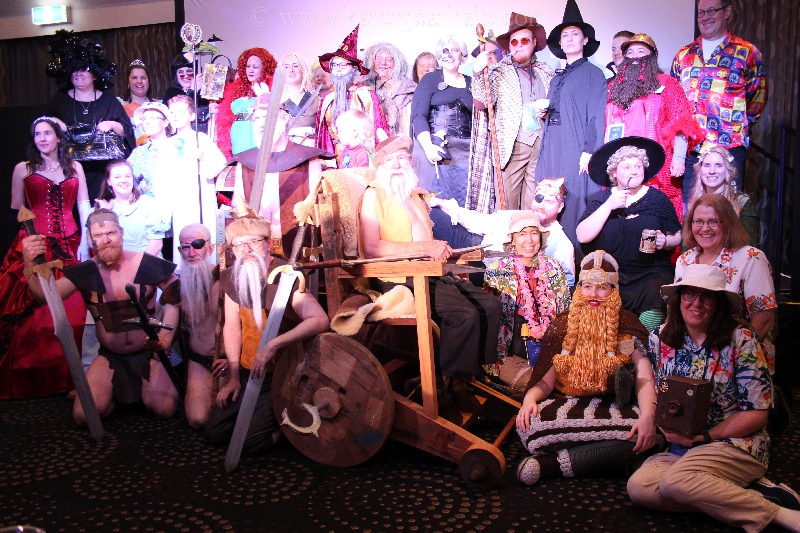 Closing ceremony
Stephen Briggs was one of our guests (and holder of a secret stamp) You can watch his interview on my youtube channel.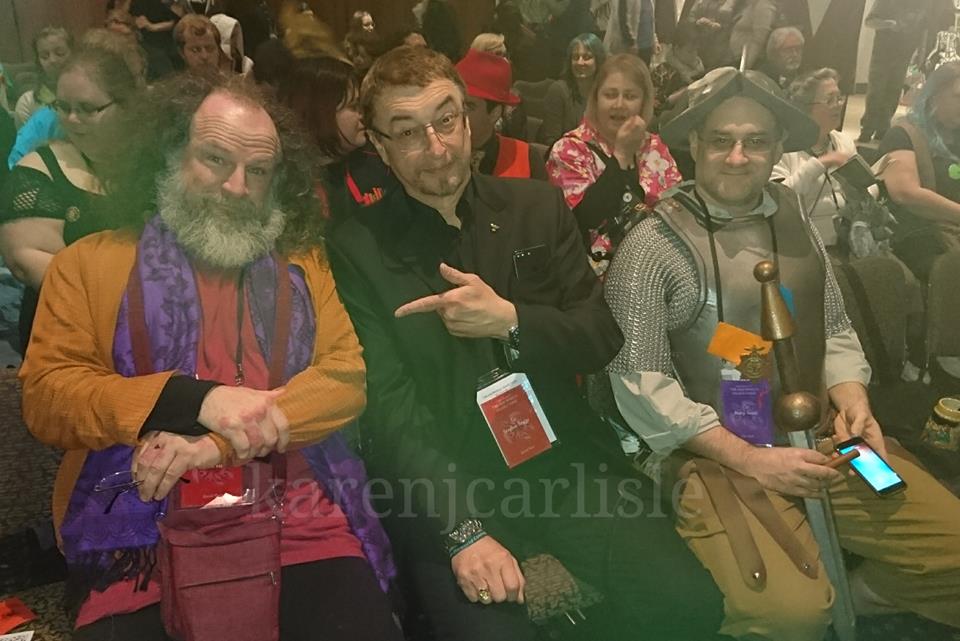 and a teary homage to Sir Terry Pratchett...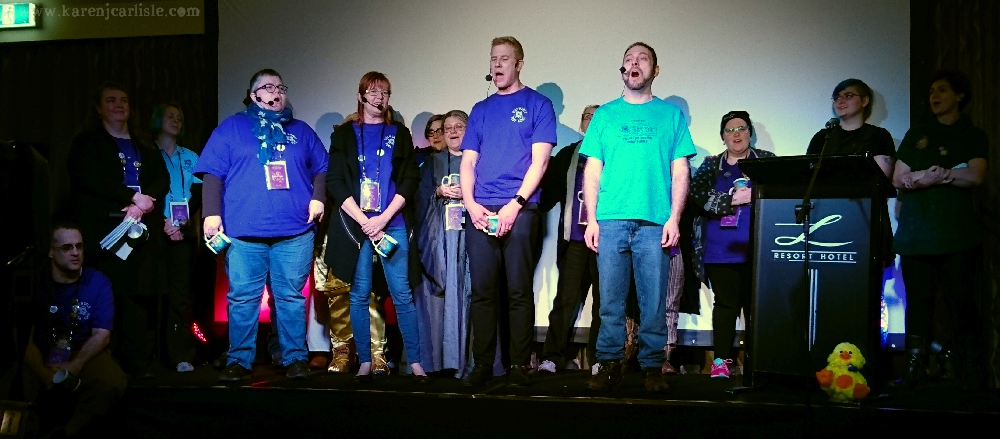 My videos from the convention are available on my youTube channel, and will be on the Nullus Anxietas VI youTube channel.
Opening Ceremony [embed]https://youtu.be/IfGj0wlL22g?list=PLQzAI1Ns50Vs9QhTXYO3m2EacETuTXB5N[/embed]
Interview with Stephen Briggs [embed]https://youtu.be/rrxZuMHzJXQ?list=PLQzAI1Ns50Vs9QhTXYO3m2EacETuTXB5N[/embed]
Vaudeville de Masquerade [embed]https://youtu.be/1Nevmt20LZc?list=PLQzAI1Ns50Vs9QhTXYO3m2EacETuTXB5N[/embed]
Closing Ceremony [embed]https://youtu.be/fJBdeoBysmc?list=PLQzAI1Ns50Vs9QhTXYO3m2EacETuTXB5N[/embed]

Photos and Film ©2017 Karen Carlisle. Characters ©Terry Pratchett. Convention postcard art ©2017 Grace Francis.
This week has been all about writing. I'm gradually catching up on those three lost months (and am no longer coughing up lungs). My inspiration music has been
Write Like the Wind
(Music and lyrics by Greg "Storm" DiCostanzo and Paul Sabourin). Tomorrow Camp NaNoWriMo starts. You can follow my progress on my
NaNo page.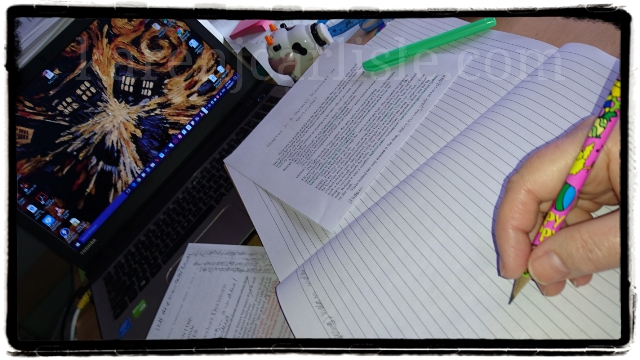 And more research: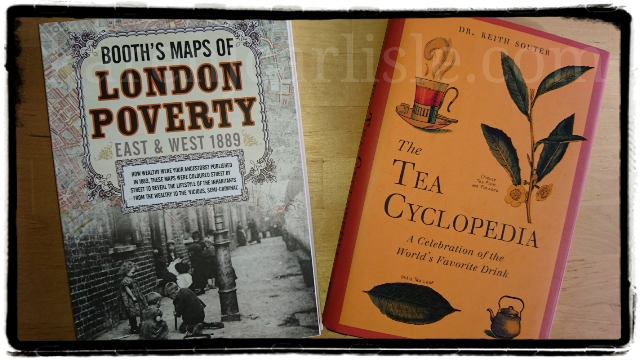 I surfaced on the weekend for one of our regular D&D games and a trip to Burnside Library to register a table for
LibCon17
where they had a mini Japanese Culture expo. I wish I'd been able to stay for a tea ceremony. To wrap up the weekend, I attended another writing course (a masterclass on Point of View). Tomorrow I end the week as I started, with another writing course, this one on dialogue. These courses give me a good kick in the writing butt. I highly recommend them.
During my travels I was reminded of the gorgeous city I live in.
Photos ©2017 Karen Carlisle. All rights reserved.