Guest Post: Amanda Howard.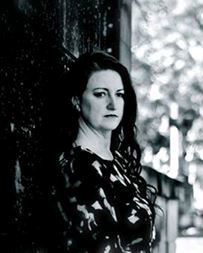 This week I'm hosting my first guest blog post – my friend and true crime writer, Amanda Howard. Amanda was recently interviewed about her latest book, Rope: A History of the Hanged, on Channel 10 and was in the Ripper documentary: Jack The Ripper – Prime Suspect. (Of course, we know it was Doctor Jack)
Take it away, Amanda.
Rope: A History of the Hanged, Jack the Ripper and my life of crime.
"I am Jack…" A quote often attributed to Dr Thomas Neil Cream, one of the many suspects in the Jack the Ripper saga and something that has been brought up time and again, when discussing the validity of some of those suspected of being Jack the Ripper. Of course the quote is more folklore than anything else. The link between Cream and the Ripper murders is even more tenuous. Yet, when writing a book about hanging, I found it necessary to include a chapter on one of the most famous killers of all time, but juxtaposing his case with those of four suspects that found themselves swinging from the hangman's noose.
Frederick Deeming was hanged on May 23, 1892 for murder. The jury took less than an hour to find him guilty.  Deeming, an Englishman by birth, married his first wife, Marie James in February 1881. By July the following year he had left England for Sydney in the colony of New South Wales where he was imprisoned for robbery. His wife had followed him to the new country in April 1883. The couple had four children together.  Though Deeming travelled widely, and was imprisoned many times, there are many unexplained gaps in his life.
In 1888 – the year that Jack the Ripper would strike terror in the hearts of Londoners – Deeming was apparently in Cape Town under the alias of Harry Lawson.  Many still believe him  to be a suspect for the killings and at the time. The prospect of Deeming being Jack the Ripper was considered so probable that samples of the killer's handwriting were sent to Scotland Yard to compare to the infamous Jack the Ripper letters.
I remember seeing the plaster cast of Frederick Deeming's head at an exhibition of artefacts from our criminal past. The neck bore the distinct marks of the noose, the ligature having strangled the last moments of life from the famous Australian killer. A man who had killed his family, as well as several lovers.  Somewhere, lost in my own archives of historical and contemporary material is several photos taken of the man's death mask.
Jack the Ripper is one of the first serial killers I ever researched when I began on my journey into the world of true crime. It was 1988, the centennial anniversary of the famous murders and on television over two big nights was the Michael Caine BBC special Jack the Ripper. I was instantly hooked on researching the crime, and over the years have done many journal articles on the case as well as an international documentary called Prime Suspect on Deeming and his link to the Ripper murders.
Since that very first introduction into the world of serial killers I have interviewed hundreds of serial killers over the years. I have spent years studying, researching and writing about violent crime.  Yet I do also live a very different life, one that is far removed from the violence of crime, one that keeps me grounded and ensures that I don't get stuck in the rabbit hole of murderers and psychopaths. Though I appear on TV, in documentaries and news programmes, on radio and in magazines, every so often someone from my 'other' life who has no idea about my writing will gingerly approach with a confused look and a question that they wonder if they should be asking…
"I think I saw you on TV last night, you were talking about serial killers?"
I smile and respond in the affirmative. Their response is either one of abject horror or one of intense interest – usually the latter, which begins a very long discussion, and often a book sale or two.
It has certainly been a very interesting journey from that very first viewing of Jack the Ripper on television to where I am now. I am up to my tenth true crime book Rope: A History of the Hanged which is certainly a departure from my usual true crime research but was such a fascinating, sometimes tragic, sometimes tragically funny journey that I was so glad to have undertaken.  From the man who asked if being hanged was indeed "safe", to the highwayman who escaped the noose by having plague sores painted over his entire body, it was so very different to what I thought the book would be.
Away from my true crime I've also released three crime fiction novels, a novella and a few short stories amongst the media appearances and journal articles.   I have another fiction novel coming out before the end of the year, and 2017 looks like another year of successful writing if I keep focused.  On that subject, I am often asked how to do I fit everything in. As mentioned, I not only write, I work full-time, I am raising an amazing family, I have a YouTube channel  and am currently studying for my Masters of Arts (Writing). It is a lot to have on my plate, and sometimes I think I really must be mad to be doing so much, but I believe in living life to its fullest and I drain every last second out of every day. As Benjamin Franklin said, ""Either write something worth reading or do something worth writing." I live to that maxim every single day.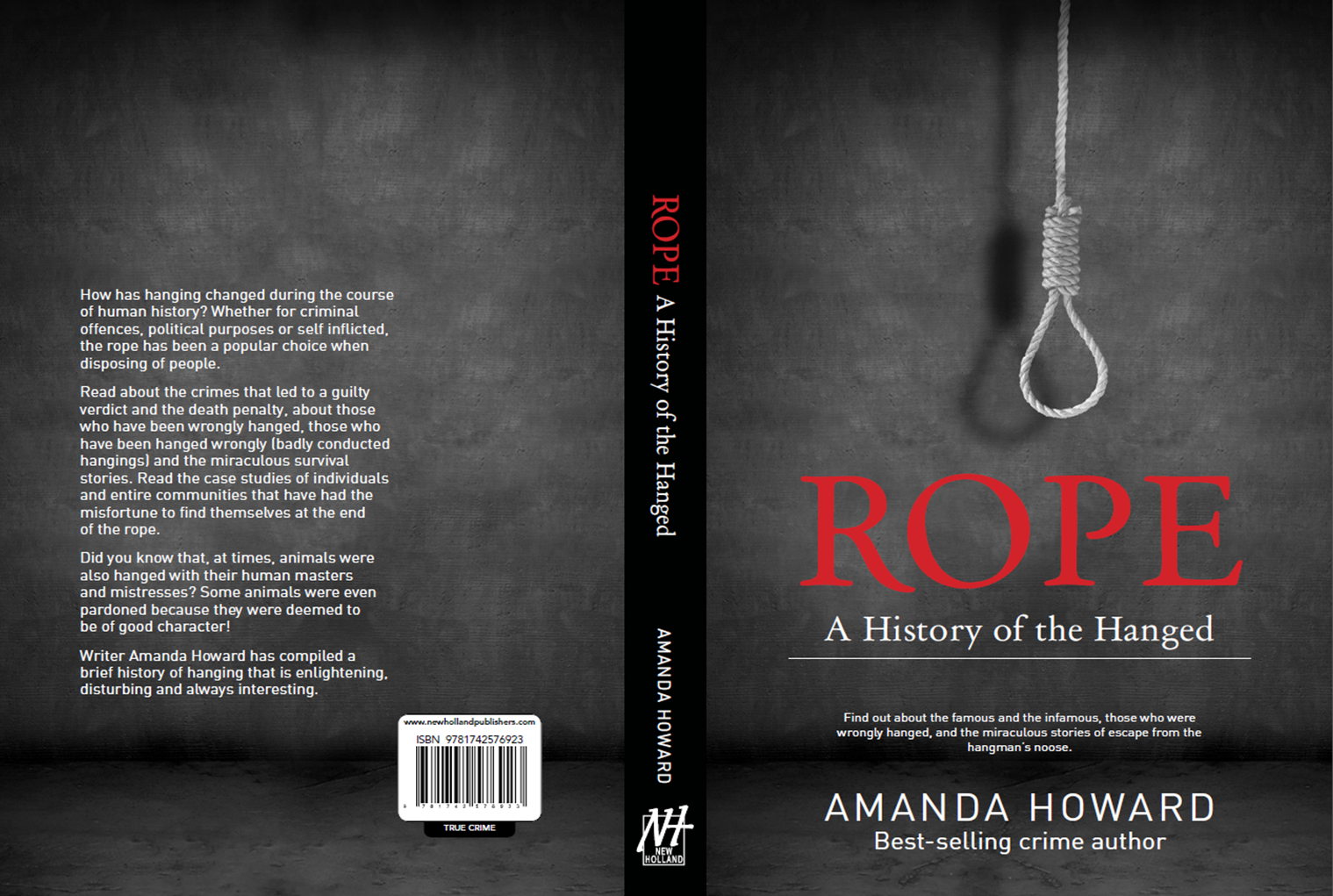 About Amanda Howard.
Amanda Howard is a true crime author, fiction writer and serial killer expert.  She has written 17 books – true crime and thriller. Her latest true crime book, Rope: A History of the Hanged, investigates those who found themselves at the end of the hangman's noose, including Jack the Ripper suspects.
Amanda has appeared in many critically acclaimed international documentaries regarding famous serial killers, including Jack the Ripper, Ivan Milat: The Backpacker Killer, David Birnie as well as acted as a criminal consultant on many more.
Amanda will be in Adelaide on 31st July, for A Night with Amanda Howard. Join her at Z Ward, Glenside, from 7 p.m. – 9 p.m.
She will discuss the psychology of serial killers and how some small children grow up to become heinous criminals. She will take you to the darkest regions of the human psyche through horrific crime scenes and the tools that killers used to control their victims. Amanda will also include her book writing journey, how events in her life shaped her career and why she became a true crime author.
Cost – $38 Tickets available via website.
Warning: Strictly 18+ due to graphic content (proof of age will be required)
You can find out more about Amanda on her Website: www.amandahoward.com.au
or contact her via: Facebook, Twitter or Goodreads.
Buy her books from Amazon.
---
GUEST BLOG POSTS: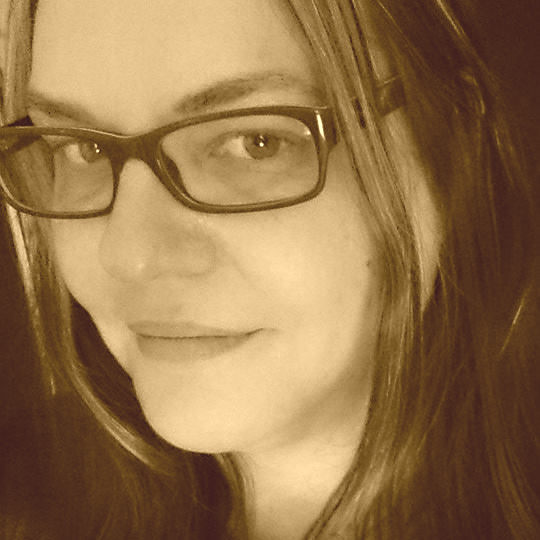 It is important writers and artists support each other. If you would like me to do a guest post on your blog, please contact me.  I would be happy to chat to you if you would like to guest on my blog.
-Karen J Carlisle.
---