Steampunk Hands Around the World #2
For the past few years our local steampunk community has been involved in the Time Travellers Picnic. This event is traditionally held on the 8th of December.  We usually schedule the event on the closest weekend (if it's during the week) – but as we are time travellers, any day can be the 8th.  And you can join in- anywhere in the world.
Come back with me in time… to 8th December,
2017:
2016:
 2015:
and finally, 2014:
How to Picnic in steampunk Time Traveler style:
What you will need:
A spiffy outfit. All time travelers need protection from the elements. Steampunk is the perfect combination of whimsical and practical.
A sense of fun. Take time from the everyday.  Slow down. Enjoy the company. Who knows what, or who, you will meet?
Good food (especially chocolate cakes!)
And tea.  What better way to enjoy your tea but with…
tea cups!

A picnic rug to keep your outfit pristine.
Protection from the sun and errant time winds. A top hat or parasol is recommended.
A map. Ensure your cartographer has marked the map accurately, accounting for local time shifts.
and, most importantly, good company.
"If time travel is possible, where are the tourists from the future?" 
– Stephen Hawking, A Brief History of Time
We're having a picnic! Come join us.
Videos/Photography ©Karen Carlisle
Adding to the library: First my latest haul from the local library. They have a wall shelf of books they have de-listed – for only $1 each. Adding my collections of Nancy Drew, Buffy archives and a book of dicourses and articles on cyborg and cyberpunk (for the research library of course).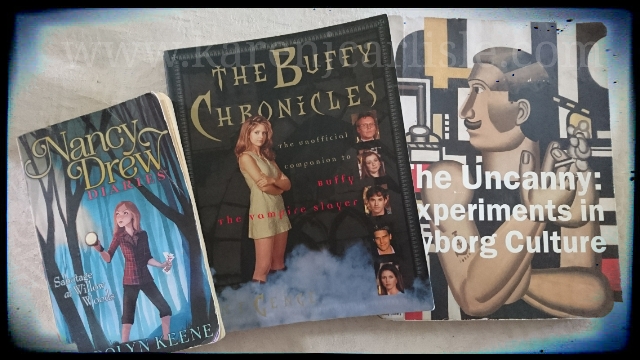 Shopping at the specials table at QBD: two more books for the research shelf. Incredible Elements has an updated periodic table (and history on the discovery of various elements).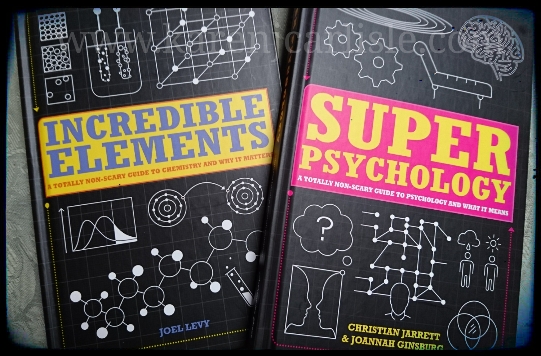 Old and new: I have a lot of second hand reference books. I can't afford a new book every time, so I search out good condition pre-loved ones (especially if they are out of print). The Dickens Dictionary of London has contemporary descriptions of many everyday places and people. Squee! And I collected the latest Writing Magazine this week from my standing order at the newsagent.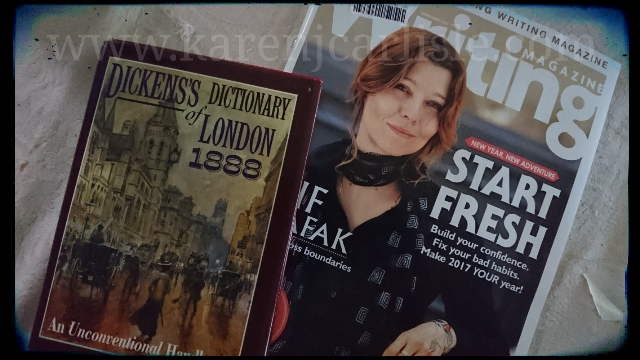 A bit of fun: Last weekend we dropped in on the ABC Garden expo and collected a new set of 'support our ABC stickers'. Couldn't resist this poster. Do it; Retaliate! Tell our government to return funding to our ABC. Also saw a unique aerial safety end in a local shopping centre carpark.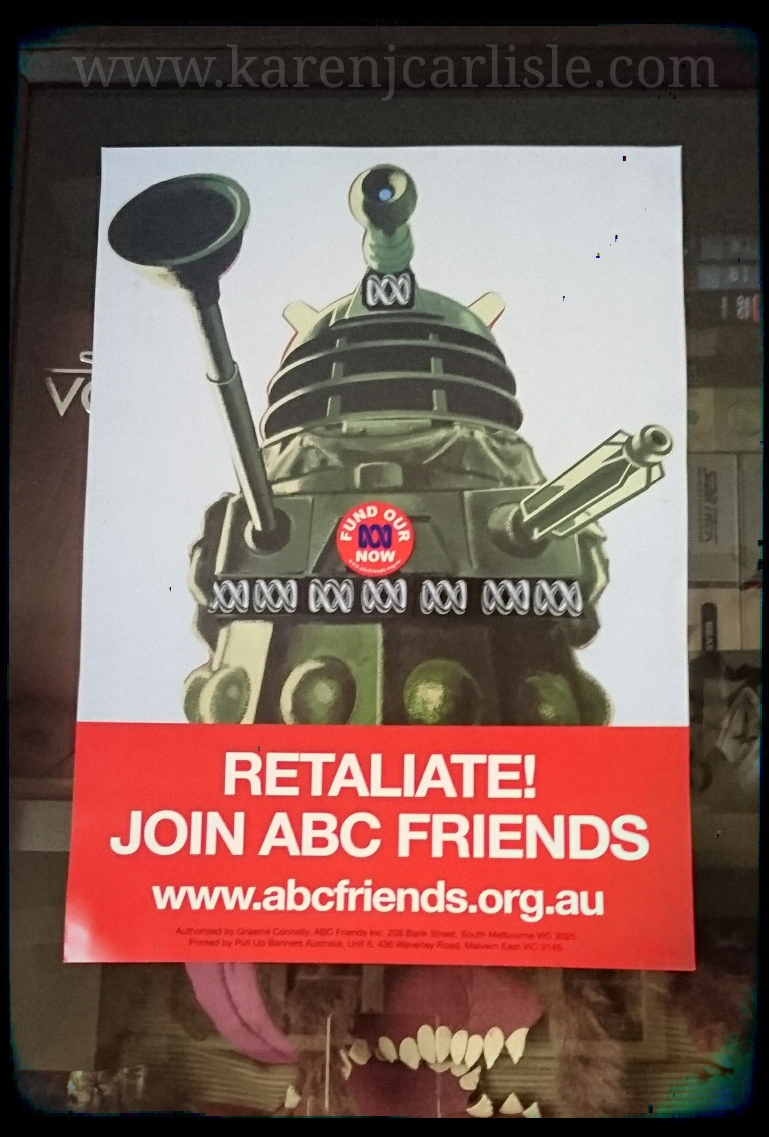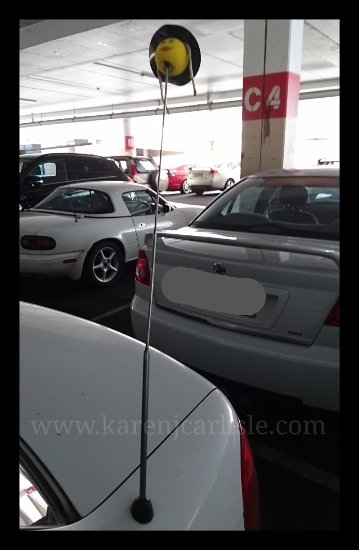 Videos: And lastly, spend a few days grappling with a new video editing program (it will be amazing when I learn how to use it) – cropping, pulling out the narration from garbled background noise and condensing video of our recent writers' talk at Adelaide Oz Comic Con. Thanks to Matt J Pike for the title graphics.
You can watch the talk on my youTube channel
HERE
.
And finally, my Oz Comic Con video is live.
Photos and video ©2017 Karen Carlisle. All rights reserved.