Bonus post: Sharing my finished video of Dinosaurs Alive! at the AdelaideZoo. Dinosaurs Alive! finishes its extended stay this weekend.
Adelaide Supanova video is now live on my youTube channel.
This year I was at table #14 in The Alley.
Thanks to everyone who stopped by or bought a book.
Thanks to attendees and exhibitors who agreed to appear in this video.
Apologies for the Day 2 camera malfunction which meant so many cool snippets were lost and could not make the video.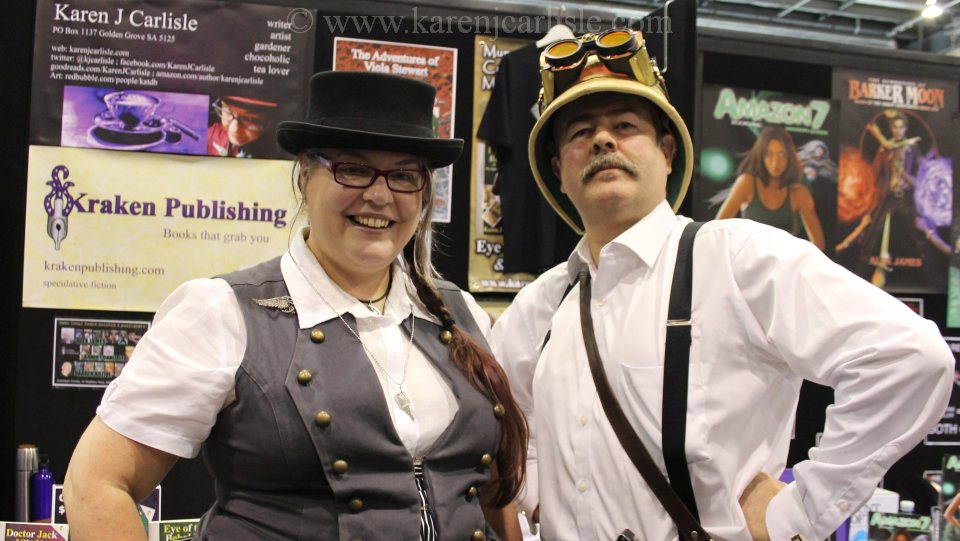 More photos on Photo Friday!
Last weekend was the annual Australian Costumers' Guild Ball. This was number 20! This year I was working under the pressure of trying to finish off my book and get it to the printers and at the tail end of my convalescence. I wouldn't be dancing this year, so I decided to make a costume that would work if I sat down most of the night. One of my the costumes on my 'wish list' popped out: Steampunk Brittania.
I already had a toga (from a Red Dwarf party seventeen plus years ago), a pith helmet, boots and a Union Jack corset. I needed shield and trident stand-ins. I decided to paint up one of my plain white/blank parasols in the costume cupboard. I rummaged through the bits and bobs box (things found at garage sales and opshops that may come in handy one day) and found a mini Disney-esque rotunda – so the trident became a cog-trident-shaped lantern.
And the final outfit: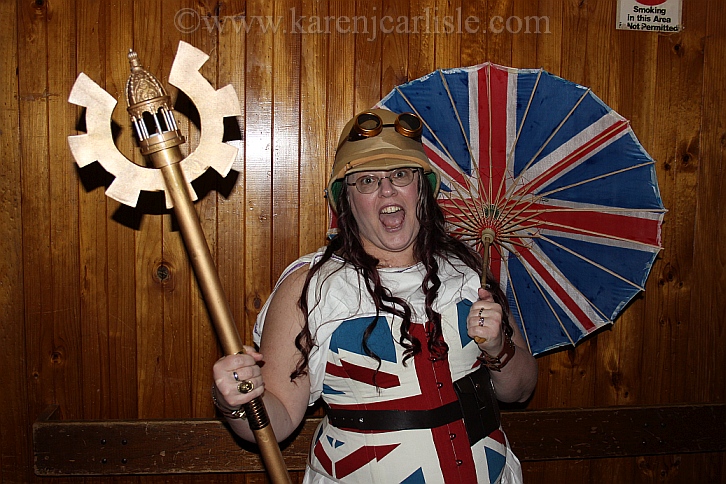 View my 'How to' video on making the parasol and the cog lantern.
And here's some of my favourite photos from the night.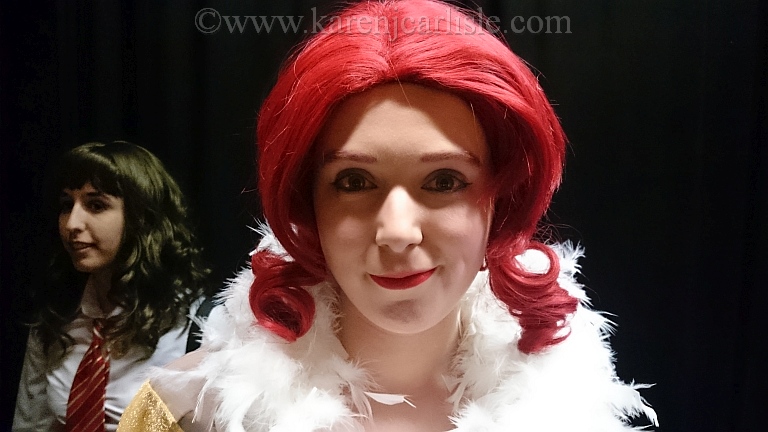 And some moving pictures: Videos: The Costume Competition and Hall Costumes.
Photos:©2016 Karen J Carlisle. All Rights Reserved.
If you wish to use any of my images, please contact me.